Think Strata was established to provide a pro-active, customer oriented management service in a market which we believe lacks consistency of service delivery and quality of product.
With 18 years combined industry experience we are confident our team has the resources, technology, expertise and experience to ensure the key functions of the Owners Corporation are delivered in a consistent, professional and timely manner.
If you are tired of your Strata Managers never returning your calls, providing advice that is hard to understand and holding meetings that you can never attend, Think Strata and deal with Managers that stand out above the rest.
BE REWARDED
FOR YOUR LOYALTY
...It's time you get something back!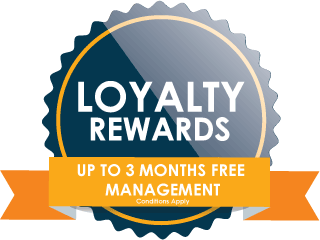 Professional Management Services
for
Strata, Community and Neighbourhood Schemes in New South Wales