Think Strata was established to provide a pro-active, customer oriented management service in a market which we believe lacks consistency of service delivery and quality of product.
With 20 years combined industry experience we are confident our team has the resources, technology, expertise and experience to ensure the key functions of the Owners Corporation are delivered in a consistent, professional and timely manner.
At Think Strata we continue daily to strive for excellence in customer satisfaction, we know that without our valued clients Think Strata would not be the success it is today.
Leadership within the strata industry, should start with exceptional customer service. With the ability to provide a professional, prompt and reliable service at competitive rates, Think Strata continues to grow, not due to detailed marketing strategies but from word of mouth.
Through high quality management and the understanding that each Strata Scheme requires a unique approach, at Think Strata we achieve the desired results for each and every scheme we manage.
Our unique style of management allows the Owners Corporation to hold greater control over their funds and the ability to contact our office twenty four hours, seven days a week in the case of any emergency situations.
Think Strata professionally manage residential and commercial Strata Schemes throughout New South Wales from 2 lot strata schemes to high rise apartments.
Our comprehensive management style focuses on our clients and there overall experience with strata living. At Think Strata we have designed a management style plan which allows our managers to provide each and every client with the same level of expertise, prompt and reliable customer service, realistic financial planning and transparent advice to ensure the Owners Corporation continues to run like clockwork.
If you are tired of your Strata Managers never returning your calls, providing advice that is hard to understand and holding meetings that you can never attend, take the guess work out of it and Think Strata.

Feel free to get in contact with our friendly team and request a proposal today.
BE REWARDED
FOR YOUR LOYALTY
...It's time you get something back!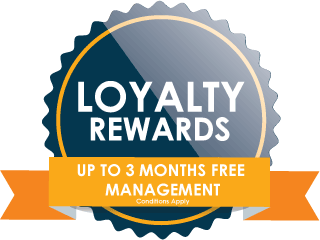 Professional Management Services
for
Strata, Community and Neighbourhood Schemes in New South Wales