1. How do I pay my Levies?
There are a few ways to pay your levies including:

A. Click the link on the HOME page (Pay Levies)
This will connect you directly with StrataPay where you can make a payment simply by entering in your StrataPay Reference Number.
B. Via Telephone
Call 1300 552 311 to make secure credit card payments, 24 hours a day, 7 days a week.
C. Via Direct Debit
Make automatic payments from a nominated account or credit card. Call 1300 552 3111, or click here to download the forms.
D. Via BPAY
BPAY payments cannot be transacted through our office. You are required to make these arrangements with your banking institution.
E. Via Post BillPay
Choose from cash, cheque, or debit card to make a payment at any Australia Post Office.
F. Via Mail
Send a cheque made payable to StrataPay, along with your StrataPay Reference number, to: StrataPay, Locked Bag 9, Gold Coast Mail Centre, QLD 9726.
NB: Cheque payments can also be mailed to our office but must include the payment slip at the bottom of the remittances to make sure the money is debited to your account. (additional fees apply)
G. Via EFT.
Online payments can be made through your banking institution. When completing an online payment please ensure you include the lot and/or unit number which will correctly identify where the monies are to be allocated once recevied.
2. How do I become a Committee Member?
As this process can be complicated to owners whom have limited knowledge in Strata, we recommend your contact your Strata Manager and they will take the time to explain all that is required to becoming an Executive committee member.
3. What repairs are covered by Strata?
Due to a number of reasons this questions can be answered in a number of ways.
To give you a general overview of what is and what is not covered by Strata, please click on this link (Who's Responsible).
Should you have further questions, we recommend you contact your Strata Manger directly to discuss your concerns and or further questions.
4. Can I renovate my Unit/ Townhouse/ Villa?
It is important that you contact your Strata Manager prior to commencing any renovation works with your Lot.
Commencing works without the correct knowledge or authorisation may result in orders being made by the CTTT and or applicable fines.
5. Lift not working, who do I call?
First point of contact is your Strata Manager, your Strata Manager will ask you to explain your current situation, after which your Strata Manager will determine the correct steps needed to get the lift back in operating service.
Should you find the lift not working outside business hours, you have two options, contact our after hour's service on 1300 30 70 51 or contact the lift maintenance company, details of which are generally located on a name plate inside and outside the lift car.
6. No electricity in my unit, who do I call?
Firstly you need to check and see if other owners are having the same problem as sometimes the problem may just be affecting your individual lot, which is generally the sub switchboard located within one of your kitchen and/or laundry cupboards.
Secondly, if other owners are experiencing the same issue, contact Energy Australia to find out if there is any power outages in your area.
Thirdly if there are no outages reported by Energy Australia, you will now need to contact our 24/7 emergency line

1300 30 70 51

.
Once reported we will then make the necessary arrangements to have an electrician attend site and restore power.
Please remember additional fees and charges apply to after hour's calls and related works.
7. My Garage Door is Jammed, who do I call?
Firstly you need to check and see if your remote is working. You can do this by removing and replacing the remote battery. Should you not be sure on how to replace this battery, please contact our office during business hours.
If after replacing your remote battery the garage door remains in the open and/or closed position, please contact your Strata Manager and they will arrange for the trade appropriate contractor to contact you and arrange repairs. Should this take place outside business hours, please contact our 24/7 emergency line on 1300 30 70 51.
8. Request a New Security Key or Swipe?
A. If you are an OWNER: You should contact your Strata Manager for full details. Please note that additional fees and charges are applicable per request.
Please note keys and/or swipes are non-refundable, once purchased they become your responsibility to maintain and manage.

B. If you are a TENANT: You are required to contact your Property Manager and request that your Property Manager contacts our office in writing.
Payment and postage methods will be explained to your Property Manager upon receiving their written request. Please note that additional fees and charges are applicable per request.
9. I think I have a burst Water Pipe, who do I call?
Should you return home and find water running across the floor or out of the ceiling it should not be ignored. Immediately contact your strata manager 1300 30 70 51.
Please remember additional fees and charges apply to after hour's calls and related works.
Please reload
BE REWARDED
FOR YOUR LOYALTY
...It's time you get something back!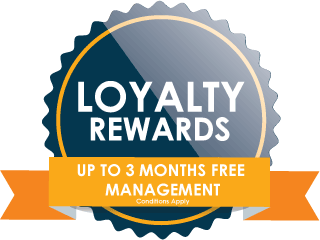 Professional Management Services
for
Strata, Community and Neighbourhood Schemes in New South Wales